2010 Draft Rankings
| 30 Jan 2010

Update: Be sure to check out our most up to date rankings here
Be sure to check out TSR's first half of the 2010 Mid-Term Rankings with players from 1-30
http://www.thescoutingreport.org/tsrs-2010-nhl-draft-midterm-rankings-top-30-skaters/
#31. stephen JOHNS | RD | US Under 18 Team (USHL)
Johns is another one of the impressive defenders from the US Under 18 Team this year. He has very good all around skills and could be the most NHL ready defenseman out of the group of NTDP blue-liners this season. Johns plays a solid defensive game and uses his size to aid his physical game, but his offensive potential is probably pretty limited at the next level. Johns recently committed to the University of Notre Dame, but it will be interesting to see if he actually lands there as his OHL rights are held by the Windsor Spitfires, who are no strangers to plucking NCAA talent. If Johns does wind up in South Bend, he should be a very effective defenseman as a true freshman as he continues to work on his overall game.
#32. tyler TOFFOLI | RW | Ottawa 67′s (OHL)

Like Hishon, Toffoli's draft stock has also been a victim of a poor start as the Scarborough native only managed 3 points in his first 10 games this season. Since then, Toffoli has exploded offensively and has done a good job of working his way back into first round contention. He has very good offensive instincts but the knock on his game is that he doesn't really have any defining quality to his game at this point. Either way, if he continues to score at this clip, he should find that his stock continues to rise as the season progresses.
#33. dylan MCILRATH | RD | Moose Jaw Warriors (WHL)
It's often rare to find a defenseman who plays with such a nasty edge to their game, but also can play a solid all around game as well. Dylan McIlrath is a perfect example of this, and his value could come at a premium as a result. Regarded as one of the most physical players in the WHL and arguably the top fighter in the league, even as a 17 year old, McIlrath is also a very steady defenseman who logs heavy minutes with the Warriors. With Travis Hamonic being dealt to the Brandon Wheat Kings, McIlrath will have even more of an opportunity to play in all situations heading down the stretch.
#34. ivan TELEGIN | LW | Saginaw Spirit (OHL)

Telegin is a player that has seemingly come out of nowhere to be a player that has worked himself into first round contention. There was some uncertainty regarding whether or not Telegin would be coming across the pond this year, but the decision to do so has really gained a lot of valuable exposure for Telegin. The big Russian uses his size to his advantage and plays a very simple game, drive the net and create traffic. His puck skills are solid, but his real forte is his net play, which is where he scores a significant portion of his goals. A Russian World Junior representative, Telegin has a lot of attributes that should translate into an effective NHL player, but his ceiling might be a concern for teams drafting in the late first to early second round.
#35. jakub CULEK | LC | Rimouski Oceanic (QMJHL)
The other half of Rimouski's pair of Czech's, Culek is another player that will surely contend for a 25-35 selection based on his combination of size, skill and potential. The Oceanic snagged Culek with the 37th pick in the 2009 CHL Import Draft and he has definitely impressed in his rookie season in the QMJHL. The numbers aren't as high as they could be, but as one of the youngest players in the draft this year, there is still a lot of room for improvement. With Culek, it will be all about how much potential an NHL team sees in him, as he does have a lot of untapped skill.
#36. teemu PULKKINEN | RW | Jokerit (SM-Liiga)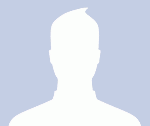 Oh how the mighty have fallen. After being touted as one of the top players in the draft heading into the season, Pulkkinen has seen his draft stock deteriorate in the wake of several injuries, most recently a wrist injury that has caused him to miss most of the season. Putting the injuries aside, it's evident that Pulkkinen does have a boatload of talent, that would probably put him in the 7-15 range if he were healthy. He's been flying under the radar so far as a result of not playing, but if he can back into action and play well in the Under 18′s like he did last season, there's a good chance you'll see him work his way back into Round 1.
#37. charlie COYLE | RW | South Shore (EJHL)

Coyle is a cousin of former NHL sniper Tony Amonte, and will be attending Boston University next season like Amonte did. Coyle is a strong skater with good quickness for a big player (6'3″ 200lbs). He competes hard on the ice and does a lot of dirty work in the corners as he is willing to take a hit to make a play. He has displayed an ice scoring touch in the EJHL this year and has good offensive skills. Coyle's lack of exposure and playing against weaker competition could scare some NHL teams away, but his speed and skill are not something that can be overlooked. He'll need some time to develop at BU, but there's a lot of pro potential within his capability.
#38. devante SMITH-PELLY | LW | Mississauga Majors (OHL)
One prospect who has seemingly come from nowhere in the last three years is Devante Smith-Pelly. After having a breakout season in his OHL draft year, Smith-Pelly is once again showing that he has a ton of untapped potential. A good skater with a wicked shot, Smith-Pelly also plays with a lot of grit and isn't afraid to drive the net. His biggest problem right now is consistently competing every shift. Smith-Pelly could also benefit from some more off-ice training as he isn't in great shape for a player of his caliber. Either way, he's definitely a player on the rise, who is one of the top players on one of the better CHL teams in junior hockey.
#39. jason ZUCKER | LW | US Under 18 Team (USHL)

The top draft eligible forward from this year's US Under 18 Team is Jason Zucker, who also represented the USA at the World Juniors. Zucker has good offensive instincts as well as a hard and accurate shot, but the real strength of his game lies in his ability to play a strong two-way game. He back-checks hard and is positionally sound in the defensive zone, which is an asset to his game and should give him a good chance to develop into a quality Top 6 NHL forward.
#40. geoffrey SCHEMITSCH | RD | Owen Sound Attack (OHL)
Paging Calvin de Haan. Last year de Haan worked his way all the way up to 12th overall, but this year he has a successor who has come out of nowhere just like de Haan did a year ago. Schemitsch actually went undrafted in the OHL after losing most of his draft year to an injury. After contemplating the NCAA vs. OHL this year, Schemitsch elected to sign as a free agent with Owen Sound, a decision that looks very good at the moment. He's a lanky defenseman who might appear awkward at times, but he's got a lot of upside. He's a good skater who has a lot of poise moving up the ice. He doesn't really have a panic button and he's an exceptional distributor of the puck. Schemtisch needs to add some strength moving forward and his defensive game could use some work as well, but this guy is definitely a player to keep an eye on.
#41. ryan JOHANSEN | RC | Portland Winterhawks (WHL)

A big forward who hasn't quite filled out his frame, Ryan Johansen has really made a name for himself with his impressive play this season. After turning down the NCAA route, Johansen joined Portland this season and has simply exploded. After only 17 points in the BCHL last season, he's hovering at a point-per-game pace right now, as he's found a tremendous amount of confidence playing alongside Nino Niederreiter. Johansen could be a player that continues to work his way up the rankings as his combination of size and skill will certainly entice a lot of NHL teams.
#42. maxim KITSYN | LW | Mettallurg (KHL)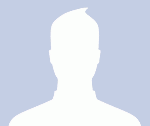 Kitsyn is a bit of an enigma right now when projecting where he should go in the 2010 crop, or even for NHL teams to factor in when he will be drafted this summer. Kitsyn definitely has a lot of talent, and is one of the better puck handlers in the entire draft. Kitsyn has a very deceptive shot which he utilizes well in traffic and has a lot of traits that could make him a good NHL scorer one day in the future.
#43. kevin HAYES | LW | Nobles & Greenough HS (USHS)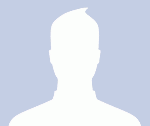 Younger brother of Toronto draft pick Jimmy Hayes, Kevin is projecting to be a much better NHL prospect at this point. He's a great skater, especially for his size (6'3″ 200lbs) and has deceptive acceleration. He uses his frame well to protect the puck in traffic and has pretty good agility for a big man. Offensively, he has a strong shot with a quick release and is willing to play in traffic. His physical play will definitely be an asset moving forward, especially given his size. One knock on Hayes is a lack of hockey sense, as he could do a better job of using his teammates as outlets. Hayes is committed to attend Boston College next season which will a good place for him to play against a higher level of competition.
#44. brock BEUKEBOOM | RD | Sault Ste. Marie Greyhounds (OHL)

A hot start to the season had many considering Beukeboom as a potential first round selection, but the son of former NHLer Jeff Beuekboom quieted down a bit in November and December. Despite that, Beukeboom has regained his form as a punishing physical defenseman. He's a smooth skating defenseman that can break a team down with his speed and transitional passing, but he's at his best when he's also using his size on opponents as well. Offensively, he's a capable shooter on the power-play, and he does have some untapped offensive potential as well. He probably won't be a first round pick, but could be a great second round pickup for any team looking to add some quality to their defensive pool of prospects.
#45. ryan MARTINDALE | LC | Ottawa 67′s (OHL)
Depending on which game you see Ryan Martindale, you might think you're seeing one of the better players in the draft. The problem is that player comes and goes at will, as Martindale really lacks passion and consistency in his game. He's a big player with very good skating ability and good offensive instincts as well, but he often doesn't compete hard enough to really make the most of his skill set. Even still, his potential ability will be enough for a team to jump on him in the 25-45 range as he has top line NHL skills.
#46. jared KNIGHT | RW | London Knights (OHL)

One of the more underrated players in this draft is London forward Jared Knight. After being diagnosed with diabetes earlier in the season, Knight has really turned up his game, and has found the net on a consistent basis this season, which used to be the knock against his game. His skating could still use a bit of improvement, but he plays hard and competes to make up for any lack in foot speed. Despite being undersized, he's willing to play a physical game and is very responsible defensively. Knight could be a player that works his way up the draft board even more as scouts take notice of his impressive play.
#47. kevin LIND | LD | Chicago Steel (USHL)
The best draft eligible defenseman in the USHL not playing for the NTDP is Chicago's Kevin Lind. The big defenseman is a good skater for his size and is surprisingly agile on the ice. He anticipates the play well and uses that as an asset to move the puck well in transition. He rarely makes a bad pass and always has his head on a swivel looking for outlet options. His offensive output has been a little disappointing, but there is the potential for more. Lind could afford to be more physical with his play and needs to avoid over-committing on opposing forwards.
#48. max GARDINER | LC | Minnetonka HS (USHS)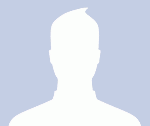 Minnetonka Center Max Gardiner has put himself into the Top 60 range this season with some strong play. He's the younger brother of 2008 Anaheim first round pick Jake, who attends the University of Wisconsin. Max, however, will not be attending Wisconsin and is instead going to be attending the University of Minnesota. He's a strong offensive player who has really been a force for Minnetonka this season and could even get some early second round consideration. Like other high school prospects, Gardiner will really challenge his game at the NCAA level next season, especially playing for one of the better college hockey programs.
#49. troy RUTKOWSKI | RD | Portland Winterhawks (WHL)

Yet another one of Portland's talented young players is defenseman Troy Rutkowski. An incredible start to th season had Rutkowski vying for a first round selection, but recently his play has been disappointing. When he's on his game, Rutkowski can be a very potent powerplay quarterback that can also play a steady, physical game on the back-end. Lately, however, Rutkowski has struggled to put up points and his physical play has been disappearing. With a couple of additions to the Winterhawks, including Luca Sbisa, Rutkowski's powerplay time will be cut down, making it even more important for him to step up his defensive game.
#50. brad ROSS | LW | Portland Winterhawks (WHL)
Ross will likely be one of the biggest fan favourite prospects this season as he's one of those pesty players that also has some offensive upside to his game. Ross is regarded as one of the most hated players in the WHL, playing an in your face physical game where he's not afraid to chirp and get players off their games. Ross' ability to do this as well as put pucks in the net should cement his status as a Top 60 prospect, who could even go a lot higher than #50. Last year nobody was expecting the Kings to snatch Kyle Clifford at #35, and a player like Ross could contend for a spot like that as well this season.
#51. tom KUHNHACKL | RW | Landshut (DEL)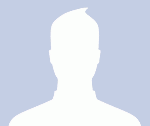 Kuhnhackl is one of the better German prospects to come by the NHL draft in recent years, and this year actually provides two of them along with goaltender Philipp Grubauer of the Windsor Spitfires. Kuhnhackl (6'2″ 168lbs) is a big winger who still needs to add some bulk to his frame. He's bounced around a bit this season between J18, the German 2nd Division as well as the DEL, but has spent most of his time playing with Landshut in the 2nd Division. He's got some nice upside but hasn't quite shown enough consistency to stick in the DEL. His CHL rights are held by the Windsor Spitfires who will likely make a pretty big pitch to bring Kuhnhackl over to North America next season. There hasn't been very much definitive word on his plans for next season, but an NHL team might try to push him towards Major Junior.
#52. justin FAULK | RD | US Under 18 Team (USHL)

Another member of the talented Under 18 blue line, Justin Faulk is a much different defenseman from the rest of the group. Faulk is a pure offensive defenseman who thrives in the offensive zone. He's got a very good shot and loves shooting the puck whenever he has the opportunity, routinely hitting the net. He's also got good vision and can make some nice passes in transition to break down a defense. His fitness might be a bit of a concern at the moment as he looks a little heavy, so that is something to monitor as well.
#53. brandon ARCHIBALD | RD | Sault Ste. Marie Greyhounds (OHL)

Port Huron native Brandon Archibald has taken some big steps forward in his game this season with the Greyhounds. Paired for most of the season with Jacob Muzzin, Archibald has looked a lot more comfortable with the puck on his stick and has found a bit of an offensive game as well this year. Archibald is a good skater for his size, has a long reach, and really employs an active stick on defense whenever he can. His defensive game has improved this year, but he still has a tendency to over-commit at times and lose body positioning. Should be a solid pick in the late second round, however.
#54. brandon DAVIDSON | LD | Regina Pats (WHL)

One of the most intriguing prospect stories in the draft is that of Brandon Davidson. After being unable to afford AAA hockey, Davidson flew under the radar playing AA, and only started getting some legitimate exposure last season. Fast forward to today, and Davidson has established himself as a strong defenseman for the Regina Pats who has not only played tremendous defense, but also chipped in on offense as well. Given his unheralded path, it's tough to forecast how much more potential is left in the tank, but he's certainly deserving of a Top 60 pick at this point.
#55. dalton SMITH | LC | Ottawa 67′s (OHL)

Another player who has really been on the rise is Ottawa center Dalton Smith. After playing only a handful of games with the 67′s last season, Smith has taken on a much bigger role with the club this year. His feisty style of play and ability to dish out big hits is something that cannot be ignored. Skating is a bit of a concern, but Smith does seem to be improving that aspect of his game every week. He's got a decent scoring touch and is responsible defensively making him a pretty interesting package. Come draft day it's hard to envision a team letting him slip through the second round on draft day.
#56. stephen SILAS | LD | Belleville Bulls (OHL)

Watching the Belleville Bulls play, you might be quick to notice that Stephen Silas and Shawn Lalonde seem to be almost the exact same player. Like Lalonde, Silas is a smooth skating defenseman who sees the ice well and loves having the puck on his stick. He's a very good power-play defenseman who can really control the flow of the game when he has the puck as well. Some defensive concerns will likely hold him out of the Top 50, but he could be a great value pick up, much like Shawn Lalonde has turned out to be.
#57. greg MCKEGG | LC | Erie Otters (OHL)

A disastrous rookie season caused most of the hockey world to forget about Greg McKegg. This season, however, McKegg has really found some chemistry with Mike Cazzola and Zack Torquato to become one of the most potent trios in the OHL. McKegg's skating is pretty average, but his hockey sense is very good. He's a talented player with the puck and is pretty creative in the offensive zone as well. He's responsible defensively, but needs to work on competing his hardest on a shift to shift basis.
#58. austin MADAISKY | RD | Kamploops Blazers (WHL)

Madaisky was Calgary's first round pick in the 2007 WHL Bantam Draft, and was enjoying a strong season with the Hitmen this year before being dealt to the Kamploops Blazers in a blockbuster deadline trade. Madaisky is a big defenseman who plays a reliable defensive game as well as having some decent offensive upside. He was recently named to the Top Prospects Game to replace Erik Gudbranson as well. Madaisky is a bit raw at this point, but he will have a good opportunity to develop with the rebuilding Blazers.
#59. mark STONE | RW | Brandon Wheat Kings (WHL)

Stone is a big winger who has the ability to find the back of the net with his strong shot. He has an innate ability to find the right places on the ice at the right time and does a good job of capitalizing on his opportunities. Having an early season injury as well as being buried down the depth chart on a loaded Brandon club will probably limit him to being outside the Top 50. Stone's skating is also fairly average and will be a bit of a concern for teams.
#60. andrew YOGAN | LC | Erie Otters (OHL)

Yogan is a player who has first round skills, but hasn't quite been able to put the package together. He's a very good skater and can be explosive like few other players when he has the puck. His puck skills are good, but he often struggles to capitalize on his opportunities. Yogan also lacks the crucial element of hockey sense and struggles to adhere to his defensive responsibilities as a center. He's a pretty risky pick with his shortcomings, but there is a chance that Yogan could be a home run type pick as well.
Tags: 2010 nhl draft, 2010 nhl draft prospects, 2010 nhl draft rankings, Andrew Yogan, Austin Madaisky, Brad Ross, Brandon Archibald, Brandon Davidson, Brock Beukeboom, Charlie Coyle, Dalton Smith, Devante Smith-Pelly, Dylan McIlrath, Geoffrey Schmetisch, Greg McKegg, Ivan Telegin, Jakub Culek, Jared Knight, Jason Zucker, Justin Faulk, Kevin Hayes, Kevin Lind, Mark Stone, Max Gardiner, Maxim Kitsyn, Ryan Johansen, Ryan Martindale, Scouting Report, Stephen Johns, Stephen Silas, Teemu Pulkkinen, Tom Kuhnhackl, Troy Rutkowski, Tyler Toffoli